Nursing Care at Home: Is It Really Worth It?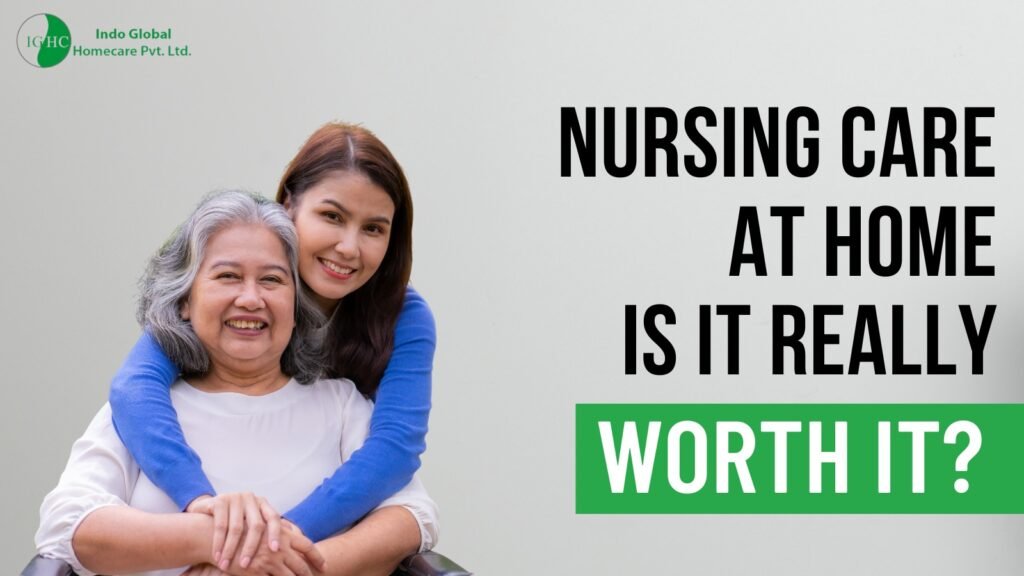 When it comes to providing the best care for our loved ones, the decision isn't always easy. One option that has been gaining traction in recent years is nursing care at home. But is it truly worth considering? Let's delve into the benefits and advantages that make nursing care at home a compelling choice for many families.
1. Personalized Attention
In a home care setting, your loved one receives undivided attention from a dedicated nurse. This one-on-one care allows for a personalized approach tailored to their specific needs, ensuring that every aspect of their health and well-being is addressed.
2. Familiar Environment
Home is where we feel most comfortable and at ease. For individuals dealing with illness or recovering from surgery, being in a familiar environment can significantly aid the healing process. It reduces stress and anxiety, promoting a more positive outlook on recovery.
3. Reduced Risk of Infections
Hospitals and medical facilities can sometimes be breeding grounds for infections. By receiving care at home, the risk of exposure to hospital-acquired infections is minimized. This can be particularly crucial for individuals with compromised immune systems.
4. More Family Involvement
In a home care setting, family members have greater involvement in the care of their loved one. They can actively participate in the caregiving process, receive training on how to assist with specific tasks, and gain a deeper understanding of their loved one's condition.
5. Cost-Effective Option
Believe it or not, nursing care at home can be a cost-effective alternative to long-term hospital stays or institutional care. By receiving care at home, individuals can avoid many of the overhead costs associated with hospitalization.
6. Tailored to Chronic Conditions
For individuals dealing with chronic conditions, nursing care at home is often the preferred choice. It allows for continuous monitoring and management of their condition while enabling them to maintain a sense of independence and routine.
7. Faster Recovery
Studies have shown that individuals tend to recover faster and more comfortably in their own homes. This is attributed to the psychological benefits of being in a familiar environment, surrounded by loved ones.
8. Emotional Well-Being
Being at home fosters a sense of emotional well-being. It provides a level of comfort and security that can be crucial for individuals going through challenging times.
9. Comprehensive Services
Nursing care at home encompasses a wide range of services, from medical care to assistance with daily activities. This holistic approach ensures that all aspects of a person's well-being are taken into consideration.
10. Peace of Mind
Knowing that your loved one is receiving professional, compassionate care in the comfort of their own home provides invaluable peace of mind. It allows family members to focus on being supportive and spending quality time together.
In conclusion, nursing care at home offers a host of benefits that make it a highly valuable option for many families. It provides a level of personalized, compassionate care that can greatly enhance the well-being and comfort of individuals dealing with health challenges.
At INDO GLOBAL, we understand the importance of providing high-quality care in the familiar and comforting environment of home. Our team of dedicated nurses is committed to delivering personalized care that meets the unique needs of each individual. Contact us today to learn more about how we can support you and your loved ones on the path to better health and well-being.