Skilled Nursing Care at Home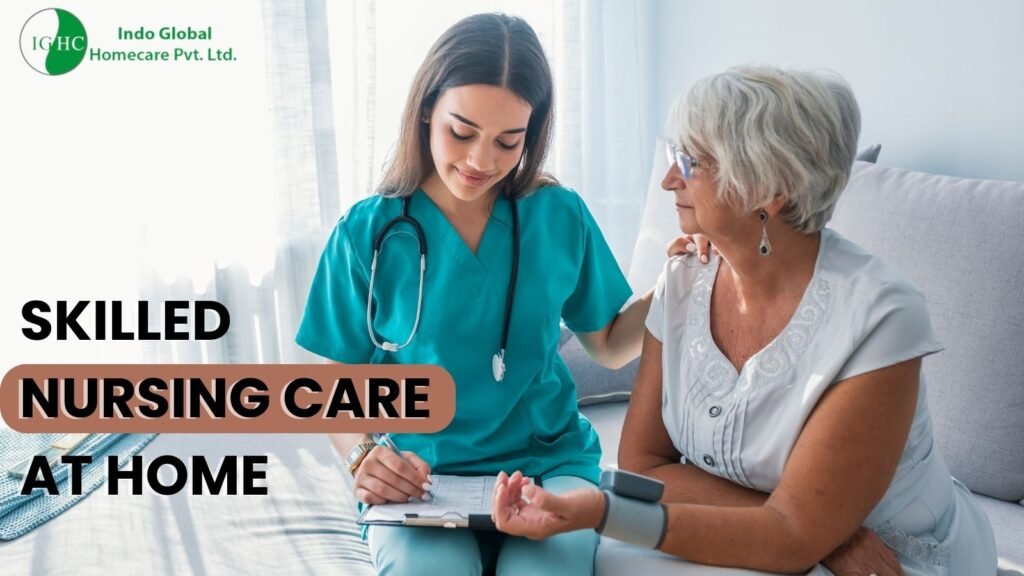 🏡 Bringing Quality Skilled Nursing Care to Your Home 🌟
Your health and well-being are paramount, and we understand that sometimes, the best care happens in the comfort of your own home. That's why we're proud to offer Skilled Nursing Care at home, providing you with top-notch medical expertise and compassionate support where you're most comfortable.
Our skilled nursing care services include:
1️⃣ Medication Management: Precise administration and monitoring of medications.
2️⃣ Wound Care: Expert wound care to promote healing and prevent infections.
3️⃣ Vital Sign Monitoring: Regular checks to ensure your health is on the right track.
4️⃣ Rehabilitation Support: Assistance with exercises and therapies to aid recovery.
5️⃣ Chronic Condition Management: Expert care for ongoing health issues.
Our dedicated and experienced nursing team is committed to delivering the highest level of care, tailored to your unique needs. You can trust us to provide not just medical expertise but also the warmth and kindness that you deserve during your recovery journey.
Discover the convenience and peace of mind that Skilled Nursing Care at home can bring. Let us be your partners in health and well-being. 🌿💖
Contact us today to learn more about our home-based nursing care services and how we can support you on your path to health and healing.